Meet the Players
Chaise Lounge performs a blend of music that sounds like it was recorded at Capitol Recording Studios in 1962 and somehow found its way to today's pop charts. You might call it "Early Stereo." Or perhaps Lounge with a capital "L." Or maybe just plain enjoyable. It is the combination of five of the Washington area's top jazz musicians playing sparkling arrangements of standards and original tunes and featuring the soft, luminous vocals of Marilyn Older. Her voice is truly an American Original. An evening spent with her is an evening spent in the warm, inviting glow of one of the most wonderful voices singing in America right now.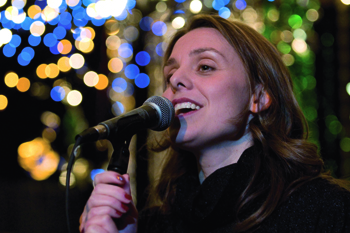 Marilyn Older
Marilyn Older has been singing professionally since she graduated as a music technology major from American University in Washington DC. A native of North Carolina, she has written songs and performed with a variety of bands including Nixon's Cat and Dead Girls & Other Stories. As a pianist she toured with Doc Scantlin's Royal Palms Orchestra playing engagements from New York's Copacabana to a royal wedding in London. As a songwriter she has contributed songs to Chaise Lounge's first CD, The Early Years and to a number of independent feature films, the most recent of which is Bama Girl, which premiered at the 2008 SXSW film Festival in Austin, Texas. She has been nominated for the 2009 Wammies as one of Washington DC's best jazz vocalists.
Her other life consists of a career as the Director of the Holistic Practitioners' Business Association, and raising her two children, Savannah and Frazier.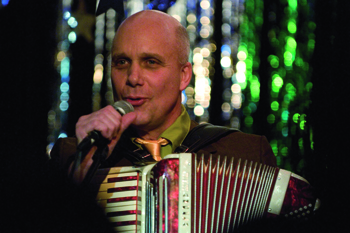 Charlie Barnett
As a film composer, Mr. Barnett's scores have appeared in more than four hundred television and theatrical films. His work in documentary film has won awards including the Cine Golden Eagle for his work on National Geographic's Tibet's Hidden Kingdom, a Peer Award for The Discovery Channel's Raising the Mammoth and Emmy nominations for Holocaust: the Untold Story and Cosmic Journey (for A & E). The Paper Clips score won the 2004 Rome International Film Festival's Jerry Goldsmith Award. Paper Clips has also won the Christopher Award for 2006 and was nominated for an Emmy. Mr. Barnett has also written music for Saturday Night Live, The Cosby Show, Third Rock from the Sun and Weeds. Recently his score for the PBS series, The Appalachians, was released by Sony records. His score for Dreamer, a documentary about C.S. Lewis, produced by Walt Disney Productions was recently released as part of the The Lion, The Witch and the Wardrobe boxed set. His 2008 feature films include: Kickin' It, War Child, Bedford: The Town They Left Behind, Keeping the Lights On and My Father's Will; all of which are due to be released in 2009. His television efforts this year include the score for the PBS series, Closer to Truth.
Mr. Barnett's concert music career includes worldwide performances of his orchestral and chamber works. His Serenade for Double Bass was recently performed in London and has been performed by the National Symphony Orchestra. His violin concerto, Concerto in Fourths – The Brooklyn Affair, and the symphony, The Blue Chevrolet, were recently released on Big Kahuna Records. His viola concerto, From Istanbul, was recently recorded by Osman Kivrac. Mr. Barnett's was commissioned to write a spoken word piece in collaboration with Dr. Maya Angelou for the Pageant of Peace in Washington DC in 2007. In November 2008, Mr. Barnett was "artist in residence" at the University of Wisconsin – Stevens Point where his symphonic pirate movie was premiered along with an animated film produced by the amazing students there.
He has also arranged and produced pop and jazz records for countless artists including Thrice for Island/Def Jam and Jason Falkner for Elektra. And he continues to proudly play with the eclectic lounge band, Chaise Lounge.
Mr. Barnett can also be heard as an occasional commentator on NPR.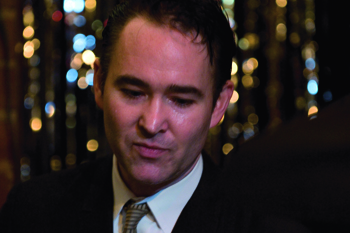 Tommy Barrick
Tommy Barrick can be heard with a variety of acts ranging from swing & jazz to latin, funk and punk around the DC area. He's had the opportunity to perform throughout Europe and throughout the United States at The Knitting Factory, 9:30 Club, CBGB's, Arlene's Grocery, Brownies, The Black Cat, The Rainbow Room, The Copacabana, The Kennedy Center Concert Hall, The Birchmere, Blues Alley and many more. He recently published his first percussion method, The Paradiddle Workbook.
Mr. Barrick can also be heard on many television and film scores. Other recording projects have led to DC Wammy nominations for recordings with Chaise Lounge, American Song, The Joker's Wild, Radio King Orchestra, Bossalingo; and 5 time Wammy winner for Best hard rock/punk band, Adam West.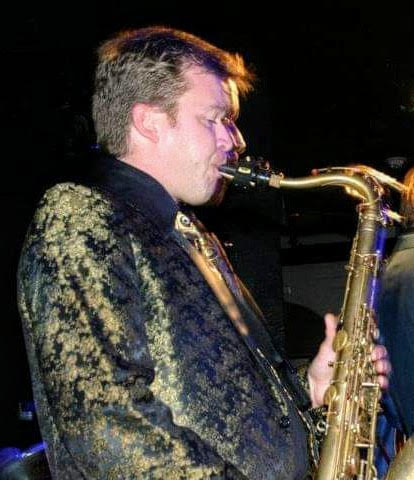 Jeff Gray
As a native of Washington DC, Jeff has been playing the saxophone professionally for over 30 years. After receiving a scholarship to Berklee College of Music, Jeff studied with jazz greats Billy Pierce and Andy McGhee. Jeff returned home to study with legendary woodwind artist Chris Vadala at the University of Maryland. 
He has been fortunate enough to play in numerous bands in the DC area performing all genres of music including jazz, bossa nova, Latin, funk, rock, and classical.
For the last 15 years, Jeff has been a woodwind repair technician for Chuck Levin's. He has worked on woodwinds for the National Symphony, Philadelphia Orchestra, The Tower of Power horns and many more.
Jeff is honored to try to fill the "Big Shoes" of former Chaise Lounge sax legend Gary Gregg.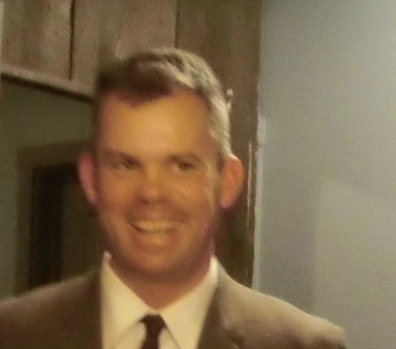 Joe Jackson
At age 12, Dallas-born Joe Jackson achieved his life dream of forfeiting his lunch money daily to the school jocks by choosing the trombone. During his high school years, Joe was the recipient of three Down Beat Magazine "DeeBee" awards. At the University of North Texas, he performed in the famed One O'Clock Lab Band, and was named the 1985 National Association of Jazz Educators College Musician of the Year.
Joe left UNT in 1990 and hit the road with the Maynard Ferguson Band, and performed for millions throughout the U.S. and Europe, all the while playing at least an octave lower than Maynard. In 1991, Joe was awarded the lead trombone position in the U.S. Air Force Airmen of Note. In 2004 he was appointed the Director of the Airmen of Note, and while serving in that capacity for seven years he created the Jazz Heritage Broadcast Series heard each year by millions worldwide on 900 media stations, and produced seven CDs, including 2010's "Cool Yule," which topped out on the charts at the second most-played CD in the nation.
In 2011, Joe publicly renounced his obsession with big band jazz, and transferred to the U.S. Air Force Ceremonial Brass. Meanwhile he secretly fed his addiction by freelancing with big bands up and down the east coast, including dalliances with the Woody Herman Orchestra and David Liebman Big Band. In 2012, Joe joined the nation's premiere retro hipster Vegas lounge party band, Chaise Lounge.
Joe has contributed commissioned arrangements to dozens of ensembles across the country, and his educational arrangements are published by Alfred Music Publications.
Joe publishes his own website serving the lunch money-deprived trombone community. In his spare time, Joe works with a variety of Washington D.C. area non-profits, all of which serve roles in the education, rights and welfare of children in the U.S. and Africa.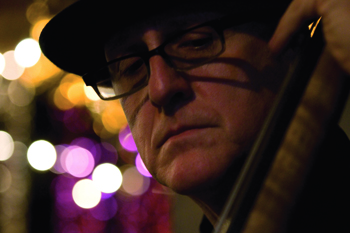 Pete Ostle
Pete Ostle is a versatile bass player, band leader, and tubist who served with the U. S. Army Band, "Pershing's Own," based at Fort Myer, Virginia. Pete played in the Concert Band, Army Blues, Army Chorus, Army Orchestra, and Army Chorale during his 20-year tenure. This included extensive performances abroad including a month at the renowned Edinburgh Tattoo.
Locally, Pete formed A La Carte Brass & Percussion, an innovative 10-piece ensemble for which he was band leader and played sousaphone. He currently leads the Tuxedo Park Orchestra, a 10-piece swing band. He also plays double bass with the Avanti Orchestra of the Friday Morning Music Club, the McLean Orchestra, and the Pan American Symphony Orchestra. Pete received a degree in Arranging and Composition from Berklee College of Music in Boston, Massachusetts.