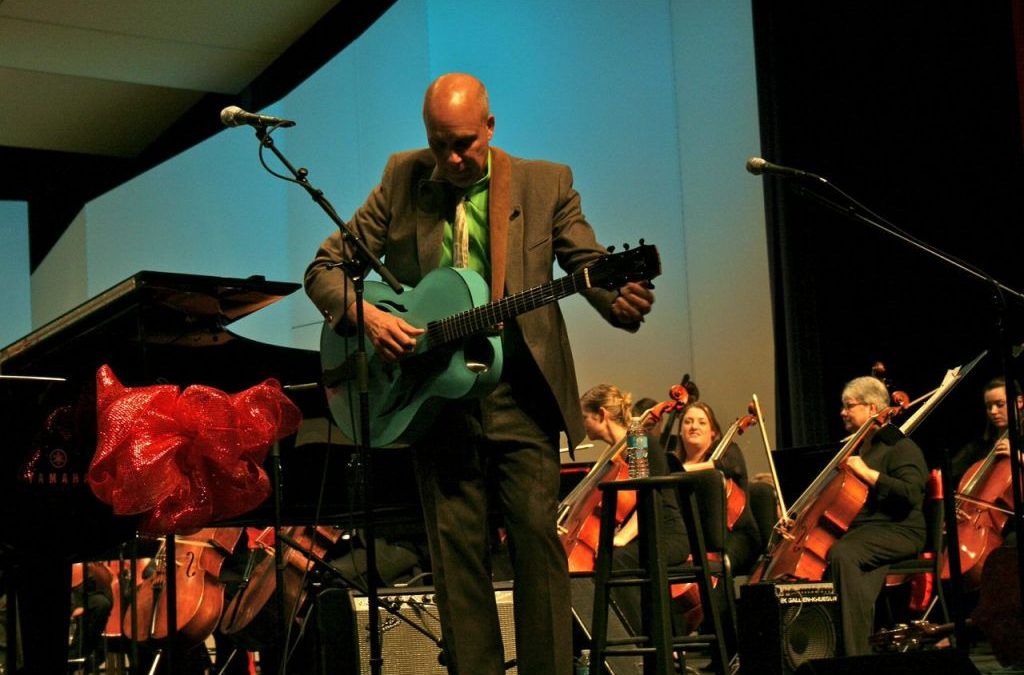 It's always a little nerve-wracking to book a gig in Central Wisconsin during snow season. Will our plane be able to land? Will our rental van be able to mush the two-and-a-half hour distance to the show? But it's always worth the risk to play with the Central Wisconsin Symphony Orchestra. Maestro Patrick Miles has an unusual combination of an extraordinary music talent and a salt-of-the-earth personality, and he made what could have been a difficult first day (including not only the flight and the drive, but a full dress rehearsal before the concert) into a wonderful musical celebration.
Our run in Stevens Point was capped off by a celebratory dinner at the concert hall and a standing ovation as we walked in to our seats. That is not something that happens every day, and it was not lost on us what a special time and place Stevens Point is. These shows marked the debut of our Christmas pops repertoire. When we get the board checks from this concert, we'll post a song or two.
In the meantime, check out the blue Very Chaise Lounge Guitar that was made for Charlie by John Currier of Stevens Point, Wisconsin.